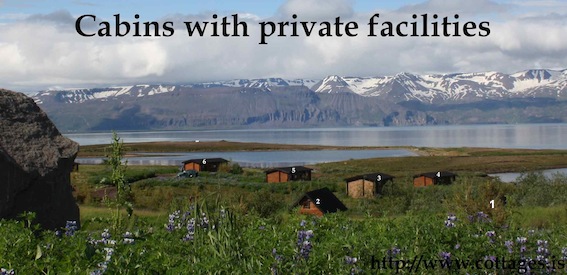 COTTAGES IN HUSAVIK, NORTH ICELAND, Kaldbaks - Kot,


We offer the comfort of a motel-suite and the privacy of a cottage. Outstanding view and convenient location (only 1.200 meters to the town of Husavik). Accommodation in the center of the scenic " Diamond Ring Road", the Husavik- Dettifoss- Myvatn- Husavik round trip jorney.
A unique mixture of country comfort and urban life.